Brown's Mart had a vision to reimagine performing arts in the Territory, and move towards a more contemporary expression of the sector that would reflect our diverse stories, cultures and provide a sense of place. 
With a new strategy established, I was approached to design a new logo and visual identity that would help position Brown's Mart as more than just a performance space, and challenge current perceptions of 'heritage theatre'.​​​​​​​
The dynamic logo was created in various perspectives, with the logotype housed within an open shape to convey a place that is accessible and welcoming. 
To accompany the logo, a robust identity system was developed to allow the brand to stretch beyond theatre, and address the complex nature of the organisations' outputs. Drawing inspiration from Brown's Mart's new 'WELCOME' tagline, the distinctive visual language was devised to feel playful and vibrant, providing enough flexibility within a framework to be able to house any type of content.
A comprehensive style guide was developed with principles around how to use the brand assets, and were demonstrated in best practice application examples for print, digital and signage outputs.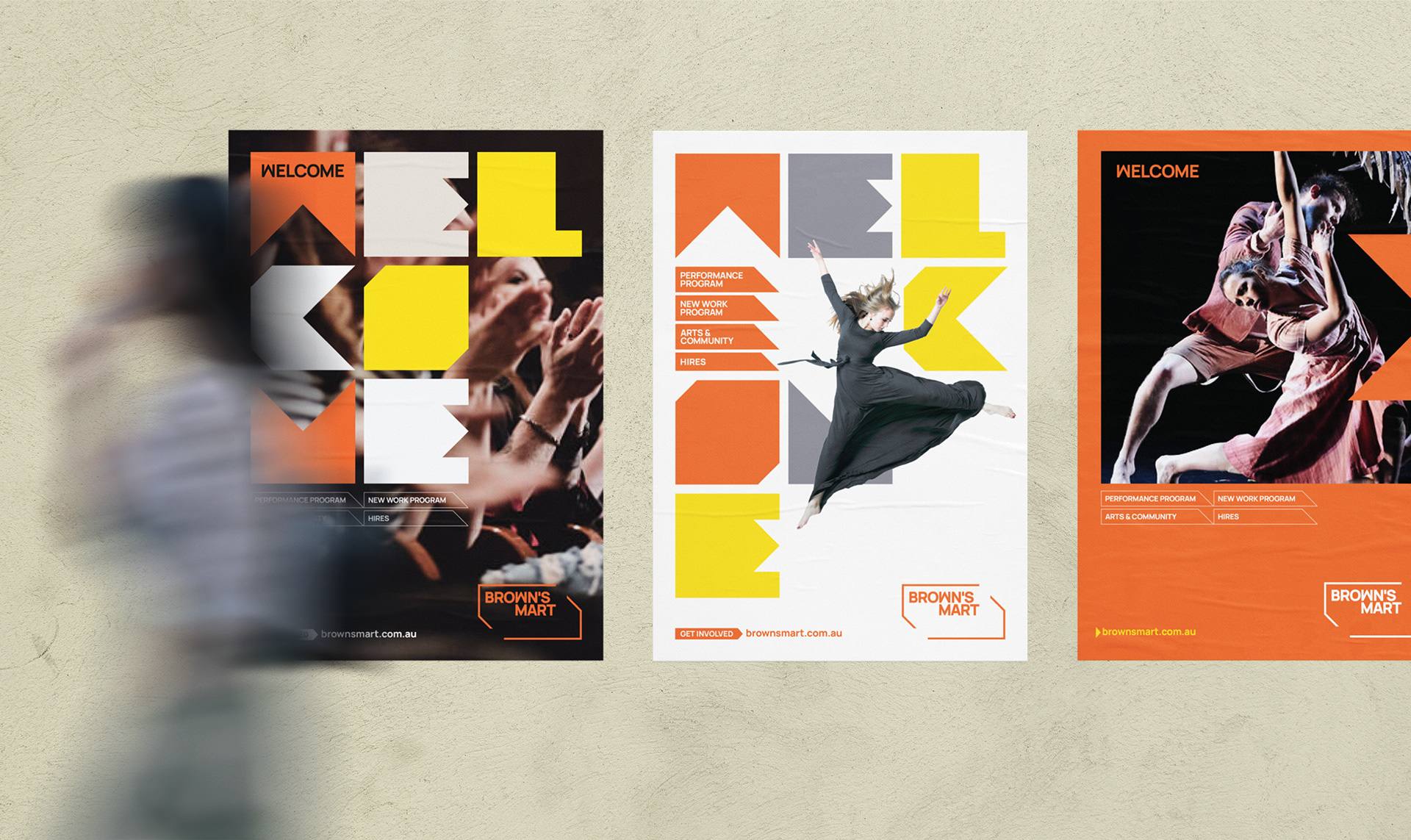 Throughout the rebrand project for Brown's Mart, Amber was thoughtful, flexible, considerate, insightful and concise. She took a very particular brief (and strategic story) and a limited timeline and came back with two extremely strong concepts which were thoroughly considered, conscious of sector context, imaginative and clever.

At all times, there was a sense that Amber had taken the time to read through the material provided, to listen carefully, to take initial decisions we had already made and absorb them into a compelling concept that also reflected her own creativity, talent and strength in developing a brand/visual identity.

I am extremely happy that the final concept and visual identity cleverly engaged with our feedback and provided us with an exciting new visual identity that ably tells the story of a new energy and direction for Brown's Mart.

I can't recommend Amber highly enough. Whichever industry or sector you are in, she will respond thoughtfully to your brief and create an exciting new visual identity for your company."
Sophia Hall
CEO, Brown's Mart